Q & A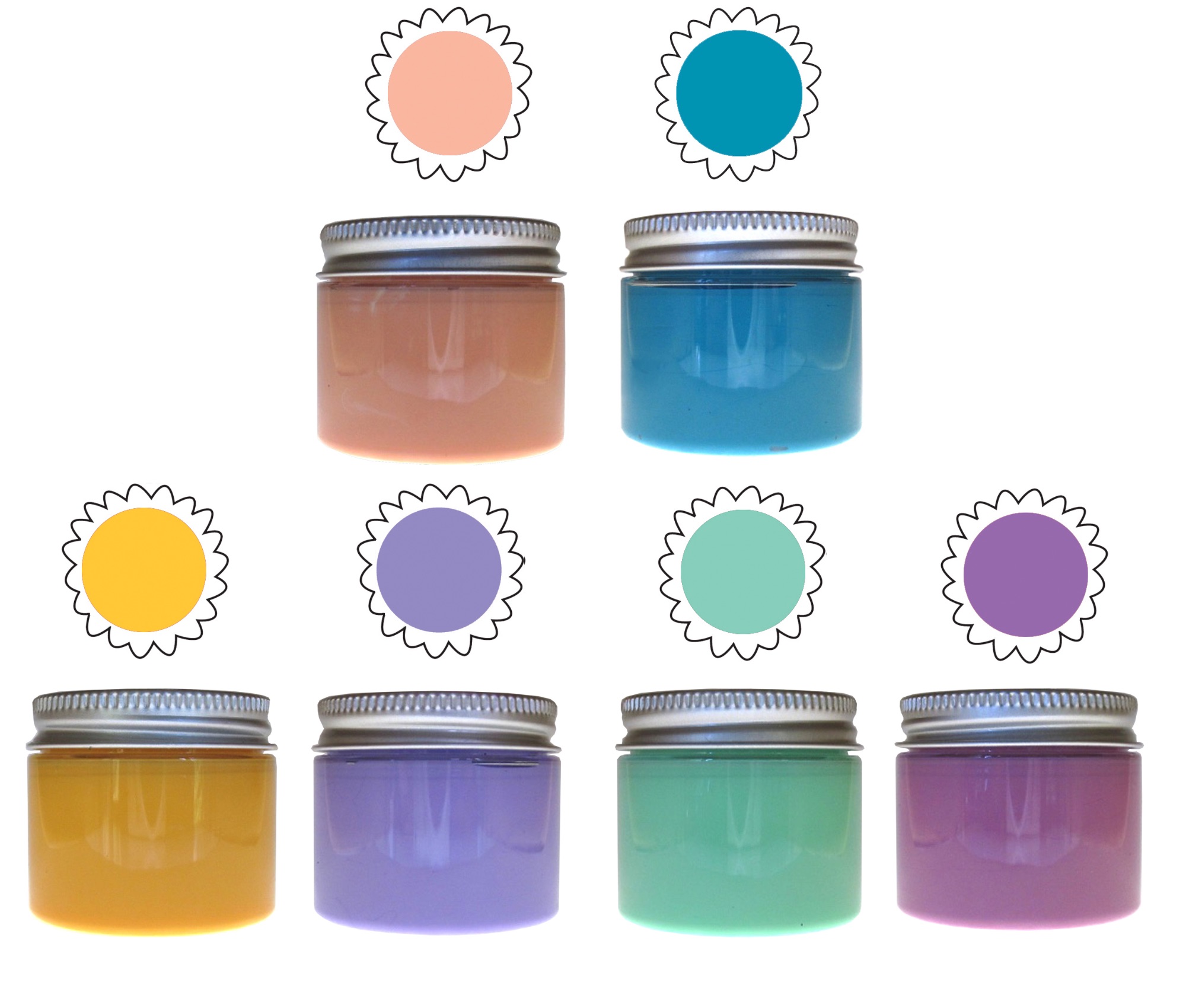 What types of printing can I use the paint for?
Fabric printing, screen print, stencil work & stamps. The paint is a light pigment based paint made from a selectasine binder. From lino to fabric printing our paints are multi functional to surface design.
What surfaces can I print on with the paints?
Paints can be applied to any matt surface. From paper, fabric & even wood.
How do I fix the paint?
To permanently fix the paint when dry you can use a number of different finishes. For fabric, steaming the area will fix the paint due to the binder in the paint. A domestic Iron can be used to heat the area too. For other surfaces varnish or spray fixers can be applied on top of the paint when dry.
Do the paints stain?
The paints do have a fixing agent within the binder. Please be carful to avoid getting on clothes.
Can I buy online?
Yes. You can pay with either credit / debit card. We use world pay for a secure payment.
How much is delivery?
Our delivery charge is according to weight & paint quantity. We deliver to the UK, EU & the rest of the world. Delivery cost will also change according to location.
Where is the range made?
Hand mixed in our coastal print shed in St.Ives Cornwall
Can I buy products anywhere else?
Yes. If you check our Facebook page we try to keep our events up to date where we will be next.
How do I store the paint?
Keep away from warm areas & direct sunlight.
How long do the paints last when opened?
Our paint mix has a six month shelf life after being opened. You can still use the paints after six months but the consistency will get thicker.
Do you sell the range to trade?
This is something we are looking to develop. Please contact us for trade enquiries.
What is you return policy?
Please contact us regarding the circumstances of your return via e-mail so we can help process accordingly. You have the right to return your purchase within 14 days of the date you received the paint. If after making a purchase you wish to cancel your order, you will receive a full refund immediately as long as the order has not been dispatched. If your order has been dispatched but not reached its destination, you will receive your refund once your order has been returned to us in a saleable condition.You also have the right to open the package to verify that the paint(s) are in perfect condition.
If, on arrival of your order, the product(s) are damaged, please contact us via e-mail and the necessary replacement paint(s) will be dispatched. A return service will also be set up for the following working day to collect the damaged item(s). If you would no longer like the paint(s), you can return them to us at your expense to the address below:
Sloop Craft Market
Stall 19 & 20
Capel Court
St.Ives
Cornwall
TR26 1LS
Tel: 07874773932
Customers must also return the goods in a saleable condition, either with the same packaging as when it was received, or with equivalent packaging. Unfortunately we cannot refund items that have been opened, used or damaged while in transit due to improper packaging by the customer.
Do you do courses?
Yes we run a number of print workshops. Please visit our Facebook page for event details.
Please e-mail us if you have any questions we would love to hear from you!